//

Welcome to BACFI

Follow us on LinkedIn

BACFI represents the interests of employed and non practising barristers providing legal services in commerce, finance and industry - the CFI Bar. It also welcomes student members and members of the Inns of Court who are interested in a career outside Chambers.
BACFI was founded in 1965 and merged in 2004 with the Employed and non practising Barristers' Association (ENPBA). BACFI provides representation, education and support to barristers working in a commercial environment and works to promote "one Bar", to ensure that the status and interests of our members are fully recognised and taken into account by the Bar Council and the Bar Standards Board (BSB).
In 2000, employed barristers were granted equal practising rights with the self employed and gained 14 elected seats on the Bar Council. BACFI is a recognised Specialist Bar Association and though it remains independent of Bar Council, members sit on the Council and many of its Committees. BACFI is also represented on the BSB and some of its committees and through its Professional Issues Committee contributes on members' behalf to both BSB and Bar Council consultations. If you are interested in contributing to BACFI's work or in standing for election to the Bar Council or appointment to the BSB, please contact us.
BACFI also focuses on professional development and career opportunities for its members and hosts a variety of CPD seminars and social networking events throughout the year. Our flagship Denning Lecture and Christmas party is the highlight of our social year.
Membership is open to all barristers and student members of the Inns of Court. To join BACFI, click HERE.
---
Next Event
Join us on Tuesday, 12 December at in London at Fried Frank for our Annual General Meeting. Speaker: Stephen Bacon, BACFI Vice President and Fleet Street lawyer - "The employed bar - a success story". Non-members are welcome. Advance registration required. Book this event HERE.
Latest News
BSB Regulatory Update - Review December's Regulatory Update from the Bar Standards Board HERE.
---
Announcement - BACFI is pleased to welcome ACCA as a corporate member. If you would like further details of corporate membership for your organisation please contact Sandra secretary@bacfi.org.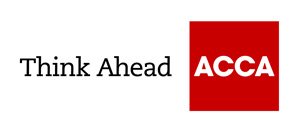 ---
Lady Hale appointed President of the Supreme Court - BACFI is delighted that Lady Hale has been appointed President of the Supreme Court, taking up the new role on 2nd October this year. http://www.bbc.co.uk/news/uk-40679293.
---
---
New Situations & Vacancies
Judicial Appointments Commission (see details of current and forthcoming vacancies - HERE)
SALARIED LEGAL ROLES
FEE-PAID LEGAL ROLES
NON-LEGAL ROLES